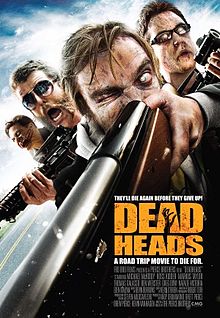 Drew Pierce joins us at Back To The Movies for an in depth chat about his zombie comedy film Deadheads. This film combines old school teen horror with a comedy style that brings back the old "American Pie" and "Road Trip" days, the 90's teen comedies that we all know and love.
Drew along with his brother Brett worked on this film together and have come up with a genre that is unique in every sense of the word. A quest for love, zombies and comedy are never genre's you see all in one film, but this combines them all together to create something truely special.
I hope you like the interview guys and stay tuned for more videos from us here at Back To The Movies.