Sinister is the latest horror film to hit our cinema's this halloween and just like every year the hype is built up, claiming this is either "the scariest film ever made" or "you will sleep with the light on" type of film, then year in and
year out horror fans are left disappointed. Their are of course exceptions where the odd horror film comes out that really hits home but the overall majority are long forgotten and cast aside to the bargain bins of supermarkets and DVD retail outlets across the world.
So when I was told about Sinister I approached it with a completely open mind and watched the trailer as per usual with the horror films i'm constantly sent.
But wait…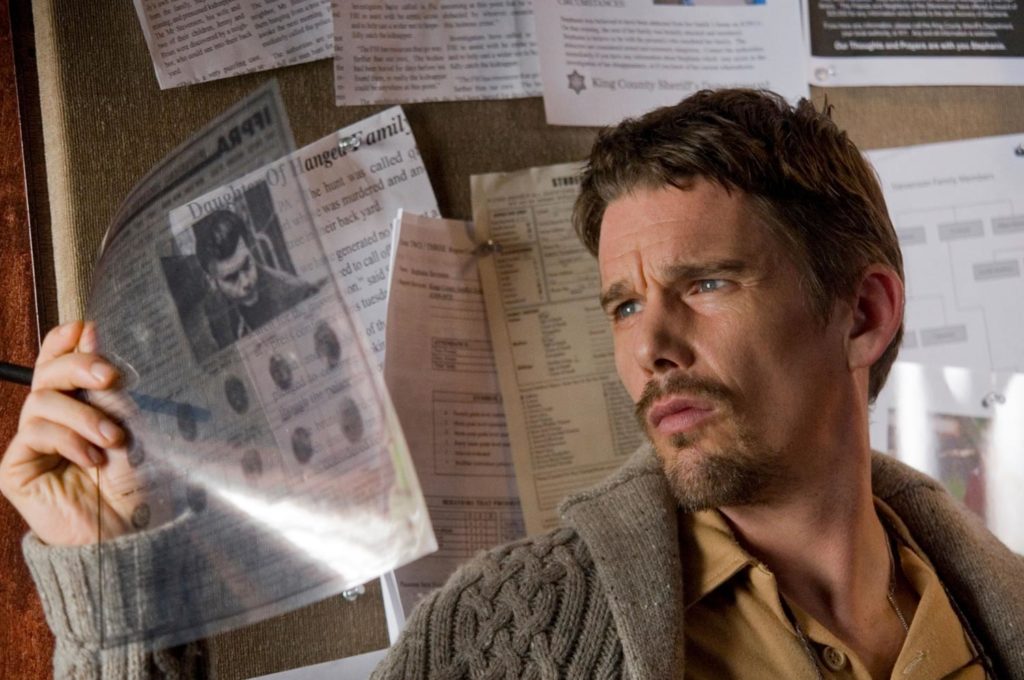 The trailer kicks in, I recognize that face.. Ethan Hawke ! one of my favorite films of all time being Training Day with Ethan starring alongside Denzel Washington, an all time favorite film amongst many! Now I won't spoil the trailer but as you can see for yourself not only is Ethan an incredibly talented actor but its intriguing to see how he will cope outside of his usual comfort zone and thrown into horror movie acting.
The trailer is jam packed full of jumps and an intriguing storyline plot, Sinister is produced by Jason Blum who also worked on Paranormal Activity and Insidious and directed by Scott Derickson who directed The Exorcism of Emily Rose and The Day the Earth Stood Still.
Jason has worked on some of the biggest horror films of recent times and both of which had unique qualities that was never before shown in a film, so could Sinister really live up to being the scariest film of 2012?? Meanwhile Scott is set in his roots with some high quality horror / Sci Fi experience. This is set to be a great film and will be released in the cinemas on the 5th of October 2012.